Symbolism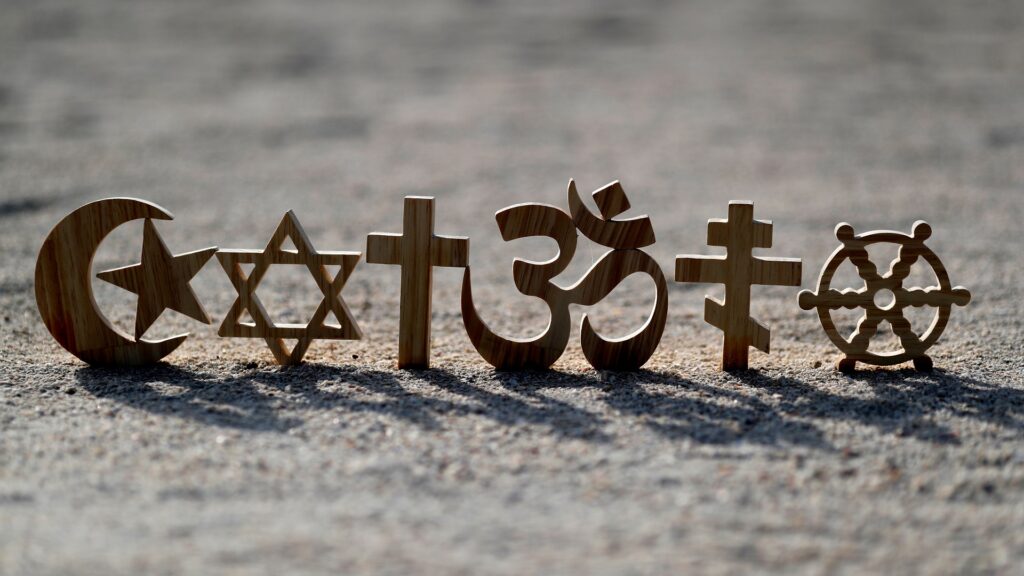 Sunday, March 19th
7-9 Mountain Time
Hosts: Dan and Mark
Participants: YOU!
Recent changes in the Temple Endowment have stirred a lot of conversations in Mormon communities. One key feature of the latest change is a focus on "Symbolism", and how it affects our understanding of ritual as something that points us to "more." Symbolism is important because it gives a language—perhaps the only language—to discuss ineffable spiritual experience.
Every faith tradition involves symbols. These may include identifying icons like the Cross or the Star of David, to artwork and icons reflecting symbolic meaning, to symbolic and mythological stories, and ultimately, to the very language we use to communicate spiritual values: the symbolic universe of our Mormon faith and culture. However, symbols and symbolism have a mixed history in Mormonism, both in terms of scriptural and historical literalism as well as cultural prohibitions against using symbols like the cross.
The temple once had a phrase, "This, however, is simply figurative, so far as the man and woman are concerned." For unknown reasons, this phrase was dropped from the 1990 revision of the temple endowment. For some of us in the Mormon culture, this change implied a move toward increased literalism of the Endowment, scriptures, and other narratives in Mormonism. Nowhere in the temple endowment from 1990 to 2020 was there any reference to it being "figurative" or "symbolic." Recently, however, symbolism is very much part of temple ritual: participants are invited to understand the narrative and rituals of the Temple as being symbolic in nature. Some of these expressions are explicitly symbolic: that a given symbol refers to Christ. Other aspects invite the participant to relate symbolically, rather than literally, to the narratives and symbols. For those of us who have struggled with literalism, these changes seem to be a welcome shift toward a broader, symbolic and figurative understanding of Mormonism, its narratives, and its rituals.
Our Latter-day Faith Virtual Firesides this month will broadly explore symbolism. Although this is triggered in part by the temple changes, our focus will be much broader, seeking to dialog together on how symbolism and literalism affect our faith journeys in all of their dimensions. We may explore question such as:
How does a focus on symbolism affect your faith journey?
How does the idea of symbolism affect our day-to-day church experience?
What symbols help you in your faith journey today?
How do symbols figure into your spiritual practices?
How do we reconcile traditional, literal beliefs in Mormon narratives with symbolism?
You may have other ideas and questions about symbolism, and we'd like to discuss them together. As you register, please let us know what kind of things you'd like to discuss in this fireside.
Thank you for joining us! Stay tuned for next month's virtual fireside…