Latter-day Faith is a weekly podcast hosted by Dan Wotherspoon, PhD, that explores faith and its realities for this time in human and religious history. It's primary driving force is teaching about and assisting others in deepening their own spirituality. Each discussion maintains awareness of its primarily Latter-day Saint audience, but they most often draw as well from the teachings, practices, and sensibilities from other religious traditions. Some podcast guests are not LDS and bring wonderful new energies and language that assists us to see familiar concepts from different perspectives.
About the host:
Dan Wotherspoon has been podcasting since February 2011, recording more than 500 episodes of the Mormon Matters podcast, and now more than 150 episodes of Latter-day Faith. You can listen here to Episode 1, which details the new direction the Latter-day Faith podcast takes, and the reasons why.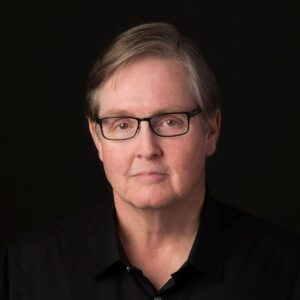 After receiving his doctorate in Religion from Claremont Graduate University in 1996, Dan taught philosophy, ethics, and religious studies courses at Utah colleges and universities. In 2001, he was tapped to lead the Sunstone Education Foundation, which included his becoming the editor of its flagship magazine, Sunstone, and organizing several symposiums per year, including a very large one in Salt Lake City each summer. He left Sunstone in 2008 to become director of communications for the non-profit Foundation for Interreligious Diplomacy. During the time between his work there and the beginning of his podcasting career, he was a free-lance editor and ghost writer for several books and articles, including The Challenge of Honesty: Essays for Latter-day Saints by Frances Lee Menlove, and Carol Lynn Pearson's The Ghost of Eternal Polygamy: Haunting the Hearts and Heaven of Mormon Women and Men, and he also worked for the Eugene England Foundation, recording interviews of key people in Gene's life and managing its webpage. 
In addition to recording and releasing LDF podcasts and hosting its virtual offerings, Dan is working to complete his own book, Give Your Gifts Again: Enjoying Church After a Shift of Faith, which will be released in Fall 2023.
Dan and his wife, Lorri, have two grown children and live in Provo, Utah.